ThermTec Releases the Updated Smart Thermal APP with All-New Features
Date of issue: 2023-09-01 14:25:56
Article source: Thermtec
Views: 354
The Smart Thermal APP is a mobile application specially developed for hunting and outdoor enthusiasts, which supports the newest ThermTec thermal imaging devices.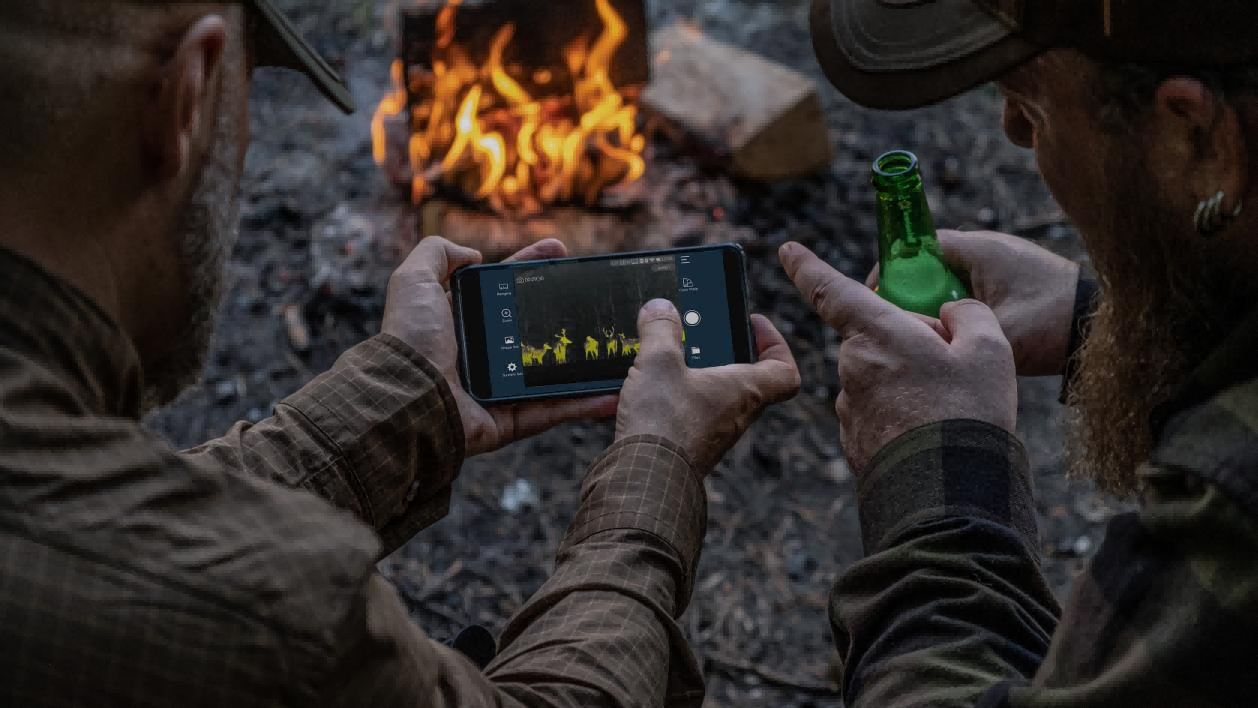 The updated new generation Smart Thermal App is now available on Apple Store and Google Play for iOS and Android devices respectively. All essential functions are combined into one app, which greatly enhances your experience using ThermTec thermal monoculars & scopes, helping you make the best decisions before, during and after your hunt.
The updated app allows many owners of ThermTec products to use the devices in a more creative and diversified manner, such as GPS tracking, firmware updating, screen synchronization of the device and your mobile phone or tablet, sharing live views and exciting moments with your friends, mobile ballistic calculations, and much more.
You will also be able to control and adjust the settings of your device easily with Smart Thermal APP, which turns your mobile device into a fully functional remote control. You can set image parameters, change color palettes, set zooming ratio, turn on/off ranging function, etc. easily and conveniently on the APP, which will be synchronized on the connected device at the same time.
The APP supports all the newest ThermTec thermal imaging devices, including handheld thermal monocular, tube thermal scope, and compact thermal scope.
Thermal imaging monocular
- Cyclops series & Cyclops Pro series
- Cyclops D series
Thermal imaging scope
- Ares series & Ares LRF series
- Vidar series & Vidar LRF series
The new and latest functions of Smart Thermal APP include:
GPS Track
The GPS function is integrated to track your location and generate the trace of your movements in real time, which makes field activities safer.
File Download & Local Viewing
You will be able to download and browse all the photos and videos recorded on your device as selected to your smartphone or tablet, realizing the sharing of exciting moments quick and easy.
Pre-download & Offline Upgradation
Use your Smart Thermal App to check and download the latest firmware for your device. Update your device with pre-downloaded firmware and enjoy the new features.
Full Screen Live View
You will be able to capture and view images and videos in real time from your device in full screen of your smartphone remotely with Smart Thermal APP, allowing you to record footage and every exciting moment easily with your mobile phone.
Ballistic Presets and Import
The ballistic calculation function is integrated to generate customized aiming solutions, and realize perfect shot placement at any range. Use Smart Thermal APP to get connected to supported riflescopes via the device's hotspots to upload the preset ballistic profiles.
About ThermTec
ThermTec Technology Co., Ltd. is a leading manufacturer of high-quality thermal imaging devices specifically designed for hunting and outdoor enthusiasts. Our brand is dedicated to providing cutting-edge technology and superior performance in thermal imaging devices, enabling hunters and outdoor enthusiasts to be well-equipped to explore the natural world, navigate challenging conditions, and make the most of their experiences.