At IWA 2023 exhibition, ThermTec showcased its representative products - Cyclops Pro & Cyclops-D Series Handheld Thermal Monocular, Ares & Ares LRF Series Thermal Rifle scope, as well as it's new launches of Vidar Series Thermal Scope and Hunt Series Thermal Scope, etc.

A focus for the trade fair is the latest developments from ThermTec, in their Hunt and Vidar series, which has attracted great attention and interest from the customers in their outstanding appearance and functional design.

Thermal Handheld Monocular Zone


Representative products of Thermal Imaging Monocular include Cyclops Pro & Cyclops-D Series.


Cyclops-D Series


With the innovation of technology and a deeper understanding of customers' needs, ThermTec released the most advanced dual field-of-view (FOV) thermal monocular available to the commercial market - Cyclops-D. It gives you the power to switch between a wide FOV for detection and a narrow FOV for target identification.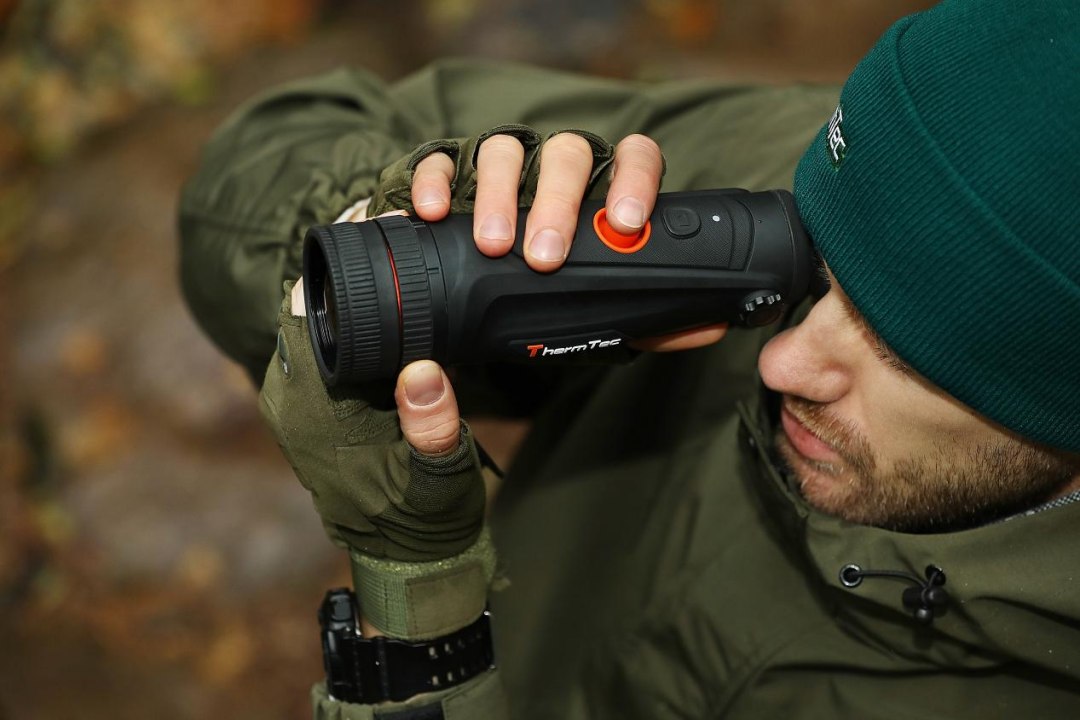 Cyclops Pro Series


NETD is an important parameter of all thermal vision devices. Cyclops Pro Series has been upgraded with NETD≤25mk sensor, which captures the smallest detail even when the target and background are almost at the same temperature.


Thermal Rifle Scope Zone


Representative products of Thermal Imaging Scopes include Ares & Ares LRF Series Thermal Rifle scope, Vidar Series Thermal Scope, as well as the thermal clip-on Hunt Series.


Ares LRF & Ares Pro Series


The Ares LRF Series is upgraded with laser range finder for middle and long distance detection, which is designed to determine the exact distance between the observer and the target.


Ares Pro Series is also newly developed with an improved battery life of up to 18 hours, which is an evolution of the previous top-selling Ares Series, integrating developments from the field.


Vidar Series


Vidar Series offers incredible detection capabilities thanks to the powerful 12 µm VOx sensor and an F1.0 aperture lens. L models include a 1,200m laser rangefinder with ballistic calculator for perfect shot placement at any range, realizing long range target detection and accurate shooting.

As light as 500g and extremely compact, the Vidar is the perfect companion on any hunting or observational trip.


Hunt Series


The all-new Hunt Series features a brushed anodized aluminium housing, and complementary power bank accessory, extending the battery life to 12 hours in total. Additionally, the Hunt Series is also designed with M52x0.75 connection thread, and a removable control pad so you can create the perfect fit on your rifle.


The release of the new products not only means more choices for the customers, but also provides customers with an entire new experience via the leading thermal technologies from ThermTec.